Sex Ed In 2017
Sex ed at school. Now, I don't know about you but I think for most people it wasn't an experience they want to repeat. It was awkward, uninformative, and you ended up learning everything you needed to know through (usually equally awkward) life experience anyway. But in 2017 it became compulsory in schools in England.
Now, as more of an adult and less of a cringe-y teenager, I think this is great. Kids need to be being taught what is alright and how to stay safe. It might, if taught effectively help to reduce the amount of abusive or destructive relationships people get themselves into or stay in, it might help to teach effectively what consent IS, and it could help young people to keep themselves safe in so many other ways, too.
It appears that isn't what's happening at the moment, though.
Firstly, online safety; dating apps, sending nudes and sexting for example. Issues that young people now face, and a form of safety they now have to be aware of. But it's 2018, surely these are topics that are covered in sex ed in schools to help keep youngsters safe out there, right? Wrong.
Turns out the sex ed guidance on what schools should cover hasn't been updated since 2000. In 2000, the world was a very different place…
The iPhone hadn't been invented
In fact neither had the iPod
The first camera phone was launched in Japan in late 2000 – and looked very different to what we're used to today!

LGBT issues were also not covered in the 2000 guidance, but 18 years ago;
Same-sex marriage was not legal
Even civil partnerships didn't come into law until 2005!
In fact, it was only in 2000 that policy was changed to allow homosexuals to join the Armed Forces!
The age of consent for homosexual acts was still 18
So, given that that was the world we were living in 18 years ago, I guess I can understand why sex ed in schools didn't cover many of the topics important to today's young people. However, the world is a very different place now and Government Ministers are acknowledging this by updating the content guidance given to schools.
Justine Greening, the Education Secretary is urging teachers, parents and young people to have their say on what should be included in the new guidance in a hope to tackle some of the problems facing youngsters today. Suggestions include sexting and online porn, as well as issues relevant to LGBT relationships.
The drive to update the guidance came as BBC Panorama collected data showing the rise in the number of reported sexual offences on under 18's by other under 18's – the figure has gone up by 71% since 2013-14 to 7,866 in 2016-17. Recent research has also found that nearly half of under 25's has unprotected sex with new partners – and one in 10 surveyed had never used one! This has led to the launch of the first government sexual health campaign in 8 years. Public Health England are aiming to prevent the spreading of STI's by getting more people using protection.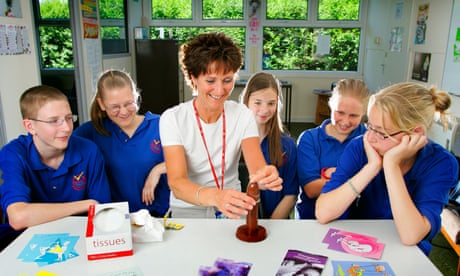 Given these figures, maybe it is not the cyber world we need to be protecting young people from, but teaching them how to keep themselves safe in the situations they find themselves in around other young people. Hopefully, new guidance will help teachers and schools to instil in young people principles of how to keep themselves safe, and an understanding of the concept of consent, as well as an understanding of what is OK and healthy – and what not to put up with in a relationship.
Here is a video about tea and consent, mostly because I think it's great but also because it's a valuable source of information:
Ministers are aiming to have a new set of guidance for schools on what should be being taught by Autumn 2019, which will hopefully feel a little more useful and relevant to the next generation of young people! Although it will probably still be awkward…
One question being asked though, is should this be the job of the school to teach at all, or should young people's parents be responsible for teaching their children about these issues? Or, should it continue to be peers educating one another and stumbling through not knowing what they're doing, just like we all did – and are still doing?!
Sources:
http://www.bbc.co.uk/news/education-42398911
http://www.bbc.co.uk/newsbeat/article/42264177/almost-half-of-under-25s-never-use-a-condom-with-a-new-partner